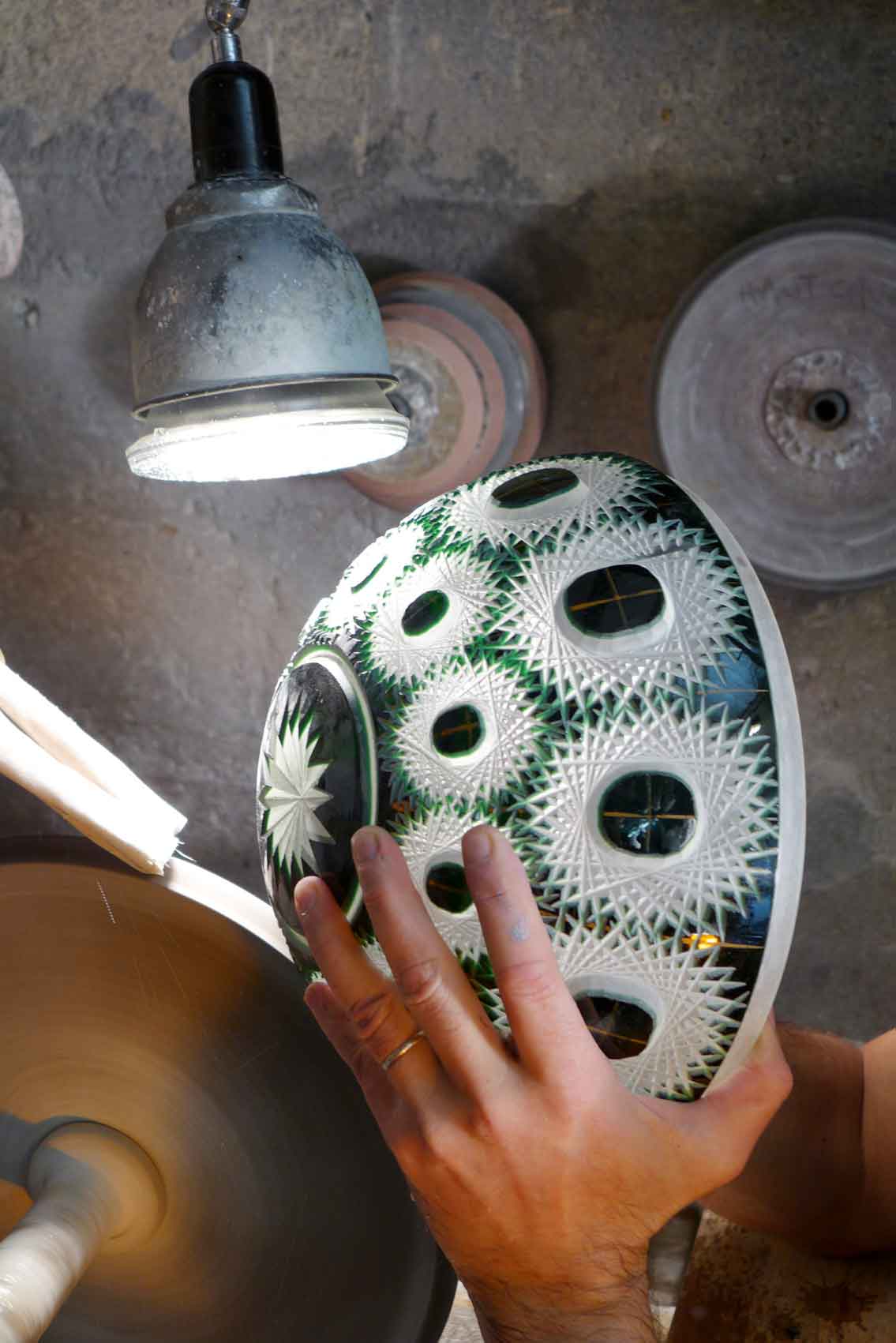 The Workshop: a manufacturing space and a creative laboratory
The crystal shapes are designed by Franck Benito and custom-made (mouth-blown crystal) by strictly selected manufacturers.
In the workshop, the patterns are then tansposed on the shape and cut with great precision by grinding wheels of different sizes until the desired brilliance is obtained. These grinding wheels are entirely adjusted and shaped by hand for each object and allow a deep cut of the crystal to the extreme limit of its resistance. This so-called "freehand" cutting gives each piece its unique identity.
It is also in the heart of the workshop that Franck Benito carries out his trials and tests new approaches to enrich his collections or to meet a specific request: combination of cutting and chiseling, play of matte and shiny, cutting of other precious materials such as obsidian, alabaster, jade, etc. ...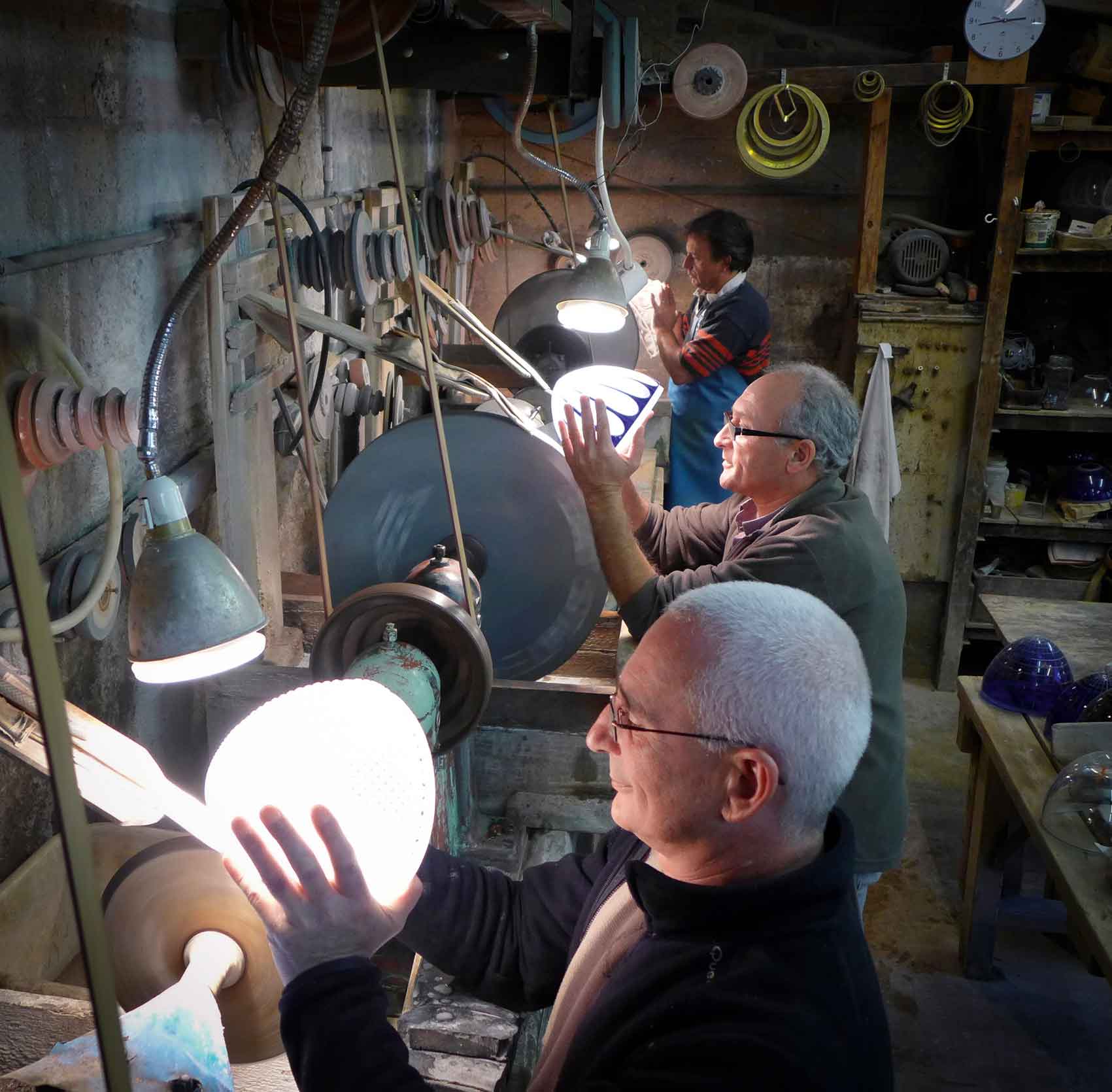 Highly sophisticated finishes
The bronze mounts and opening elements are important in for the finishing and use of the piece. The bronze makers with whom the company works make new proposals or respond to Cristal Benito requests to create new models. For some of exceptional pieces, Franck Benito does not hesitate to use the services of sculptors and jewelers who will transform a piece of into a true object of art and luxury.
For other productions, silver plating, leather, enamel and straw marquetry, carried out in partnership with specialized craftsmen, will bring a precious and original final touch.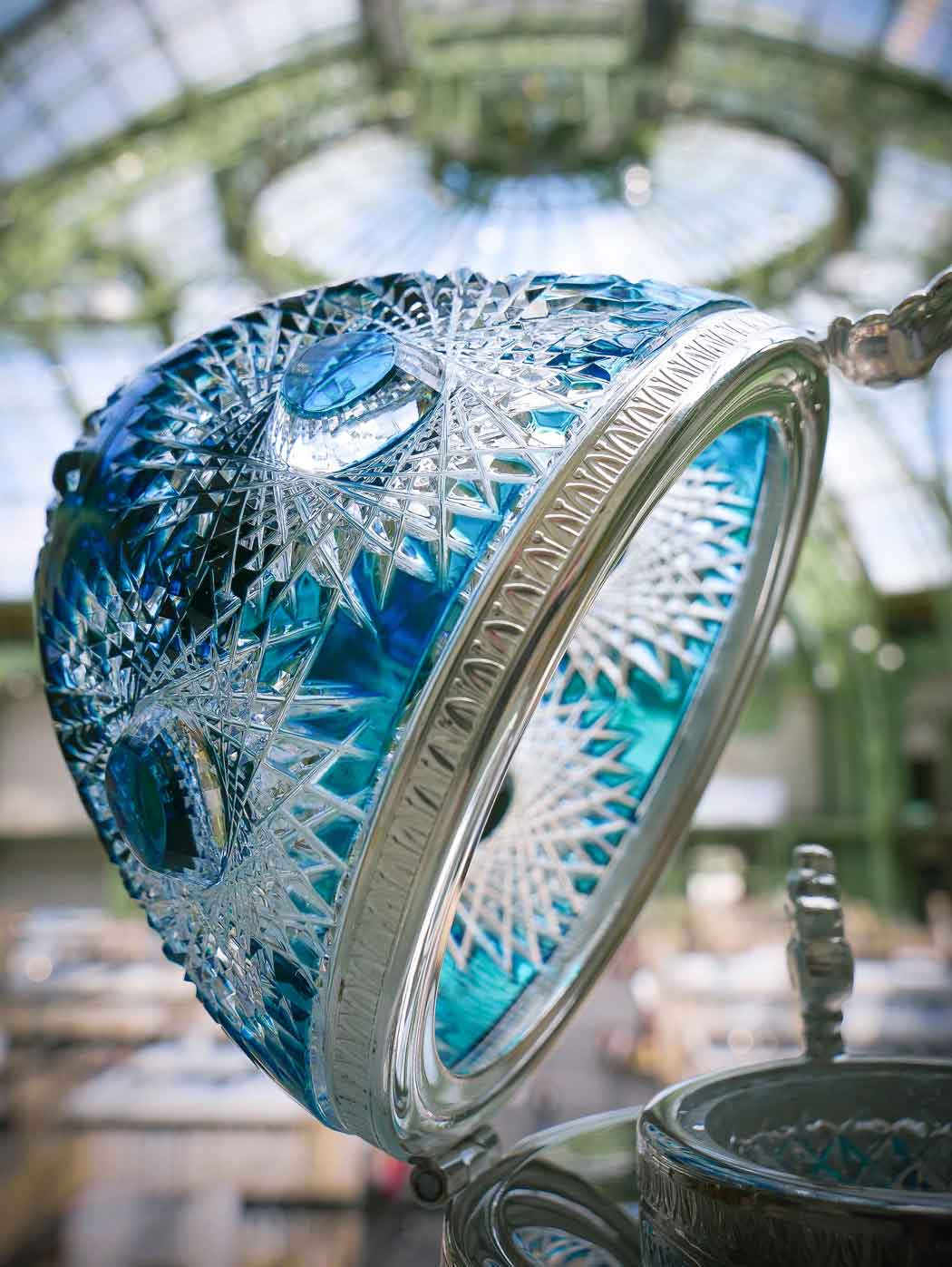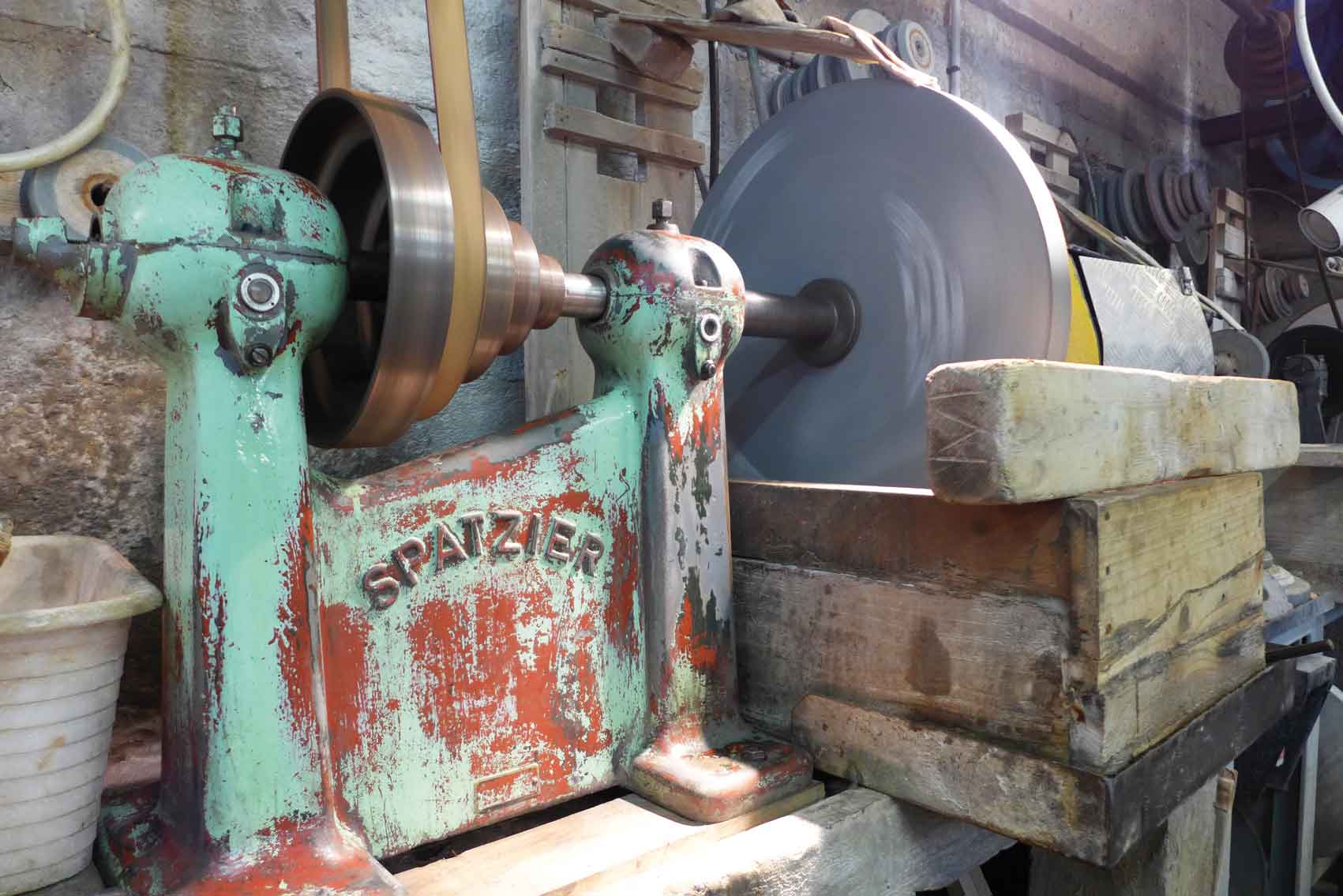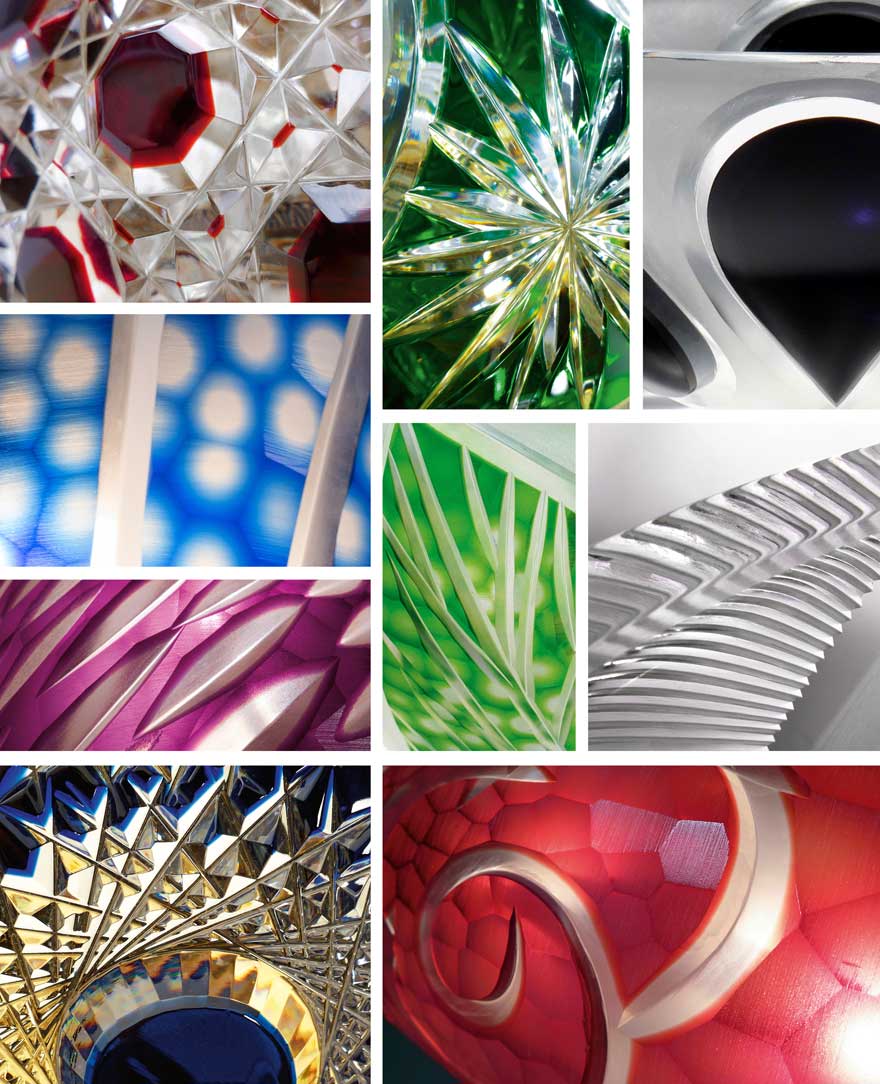 Historical cuts and new creations
Cristal Benito makes the traditional cuts that are frequently found on decorative crystal objects: flat rib, hollow rib, bevels, diamond cut, stars, stone cut, cabochons, gadroons, etc...
But creation is of course in the spotlight. In this domain, Franck is a true representative of the Decorative Arts, skilfully mixing audacity, preciousness and a very precise sense of balance, which defines the aesthetics of his contemporary pieces.
A brief overview of the home-made creations:
The « 32 Facet Star », of course, emblematic of Cristal Benito, a figure organized around a repeated and slightly shifted succession of eight figures with four bevels.
The extreme brilliance of the crystal makes it possible to oppose matte to powdery or sandy aspects, which can be found in the cuts created by Franck like cuts bamboo, foliage, honeycomb, fish,bubbles ... etc.. Sometimes, the ornament takes the top, by the very worked drawing of a drop of water, of a gadroon, of an arabesque, a ribbon, an arch, stylized palmettes.
Finally it is also the association of several patterns and finitions for a selected color, which creates an harmonic composition signing completely a new object.