THE ORIGINS OF CRISTAL BENITO
José, Martin and now Franck have succeeded each other in the family business since 1952. However, the roots of this story are much older. Arriving in France from Spain in 1925, José Benito and his brother first opened a perfume bottle stopper workshop in Colombes (Hauts-de-Seine, France). Guerlain became their first major customer and other major brands followed. The company was flourishing until the Second World War. The business then collapsed, with no hope of recovery. At the end of the war, Martin, José's son, was 14 years old. He was employed by a Parisian crystal cutter to whom he quickly demonstrated his talent. His father decided to set up a crystal-cutting studio in the place of the old corking workshop, which he named Cristal Frères for his sons. The young Martin is the one who trained his father and two of his brothers before taking over the workshop himself, which he managed until 2004, an exceptional career spanning 52 years.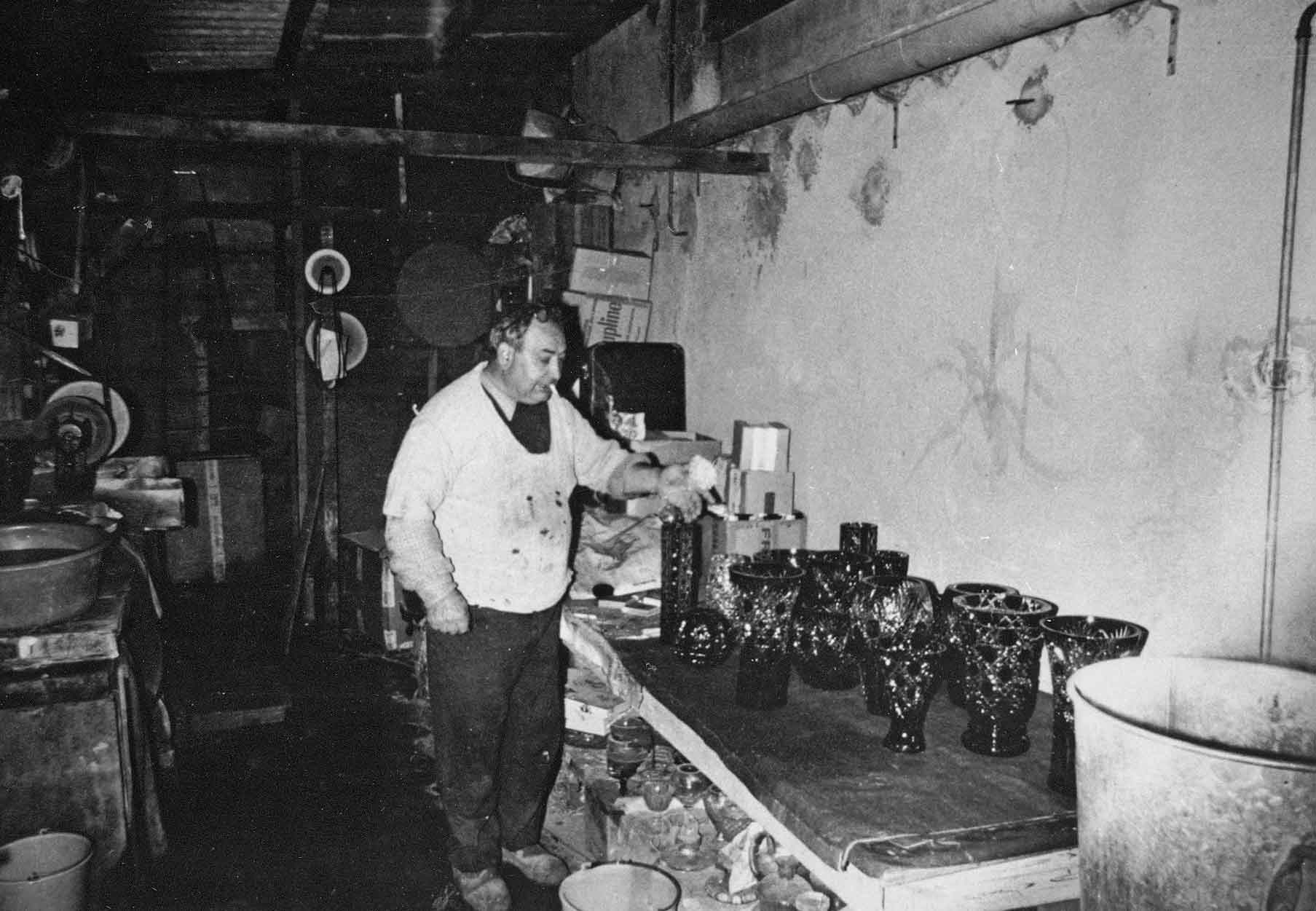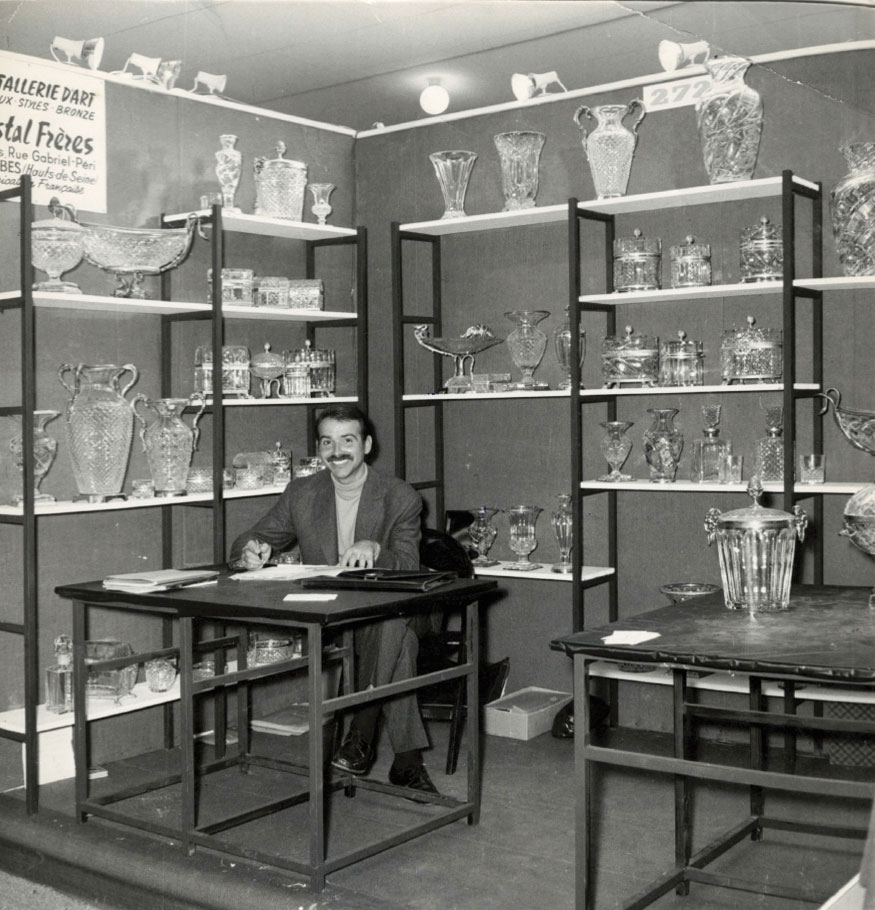 30 YEARS OF EXEMPLARY DEVELOPMENT AND THE TURNING POINT OF THE 1990S
Martin Benito quickly became an excellent crystal cutter renowned by the whole profession. His "32 Facet Star" became famous and was used to decorate vases and amphoras, planters and candy boxes... He created a very successful collection of luxury decorative objects, especially in accessory and gift stores in France and abroad. He is also an outstanding salesman who will ensure the notoriety of his house by participating very early, from the 1960s, in major international exhibitions.
Franck joined his father in 1985. He was 19 years old and had to learn everything about the trade. He also discovered a taste for commercial development which he immediately put to good use by prospecting for new markets, particularly those of interior decoration in the United States... Times are changing and the activity as well as the products must adapt to new customers, Franck brings a new breath which will allow the company to turn progressively towards new markets with more contemporary products.
In 1995, Franck became head of the workshop... He became an excellent crystal-cutter too and created new models, especially wall lights, first for the US market. He will yet work with his father for almost 10 years and together they will develop the company internationally, enrich the collections while revisiting the classic models that became emblematic of the brand.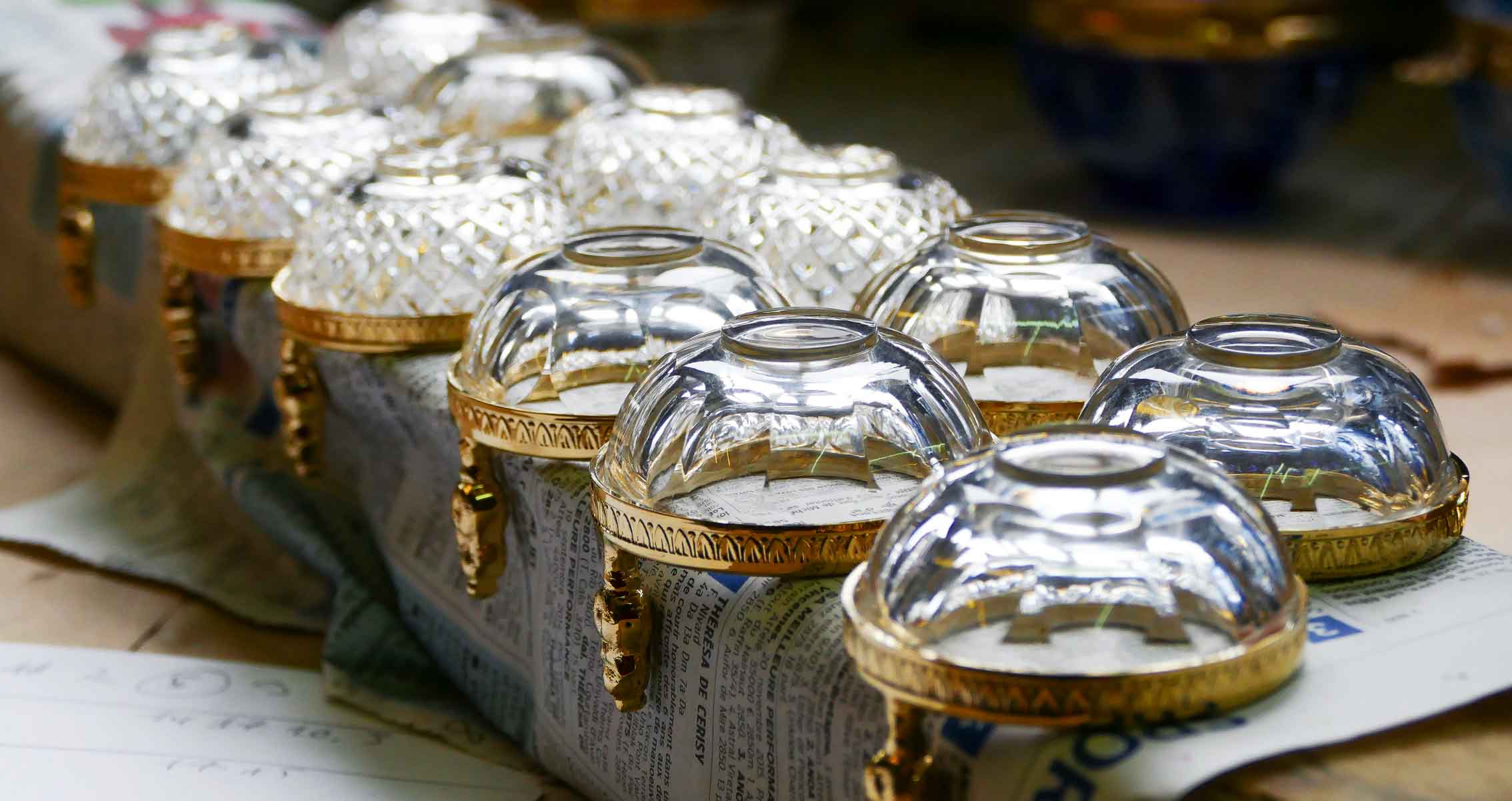 In 2004, Franck Benito took over the family business and Cristal Frères became Cristal Benito. Since then, he has continued to build the adventure started in 1952 with this double requirement: to preserve the identity of a renowned expertise and signature, while innovating with new models, new cutting styles, new finishes...
Now Cristal Benito has made its mark both through the exceptional mastery of its know-how and through its commercial dynamism with a highly qualified international clientele.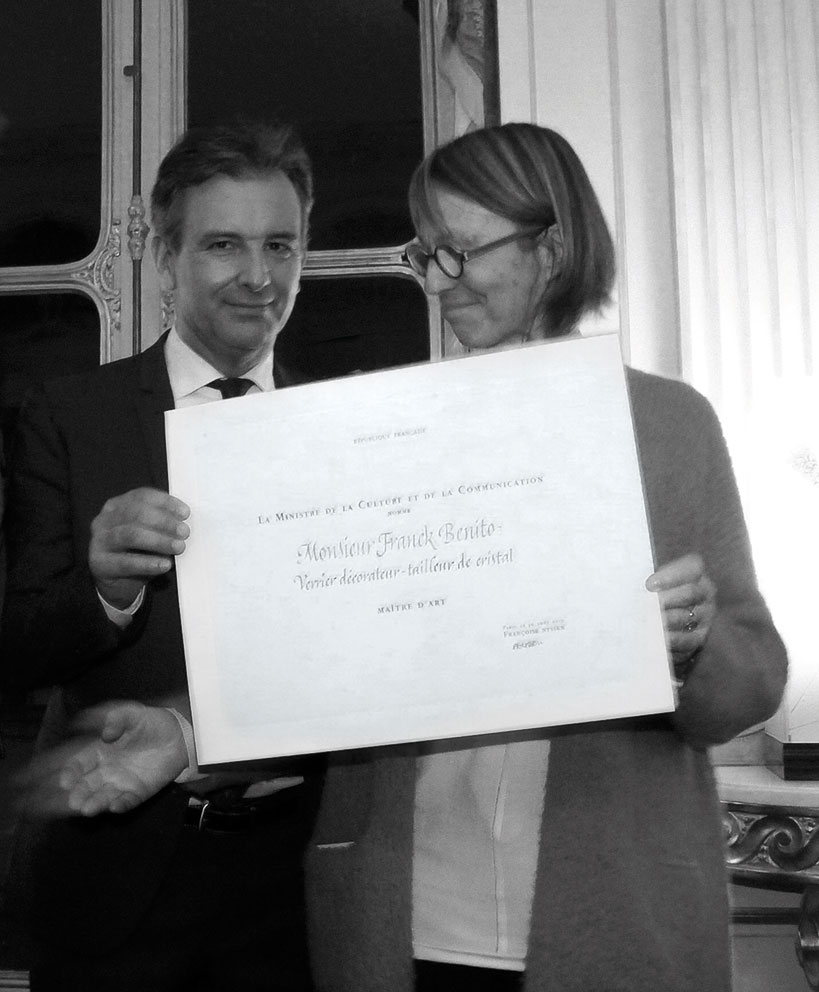 Cristal Benito in some key dates
1925: Arrival of José Benito, Franck's grandfather in France
1952: Creation of the company Cristal Frères with Martin Benito, Franck's father, at its head
1985: Franck Benito joins the family business
2004-05: Franck takes over the company. Cristal Frères becomes Cristal Benito
2006: Cristal Benito is recognized as a Living Heritage Company (still certified to this day)
2014: Cristal Benito receives the National Prize for Commercial Dynamics "Stars et Métiers"
2017: Franck Benito is named Master of Art by the French Ministry of Culture. version)